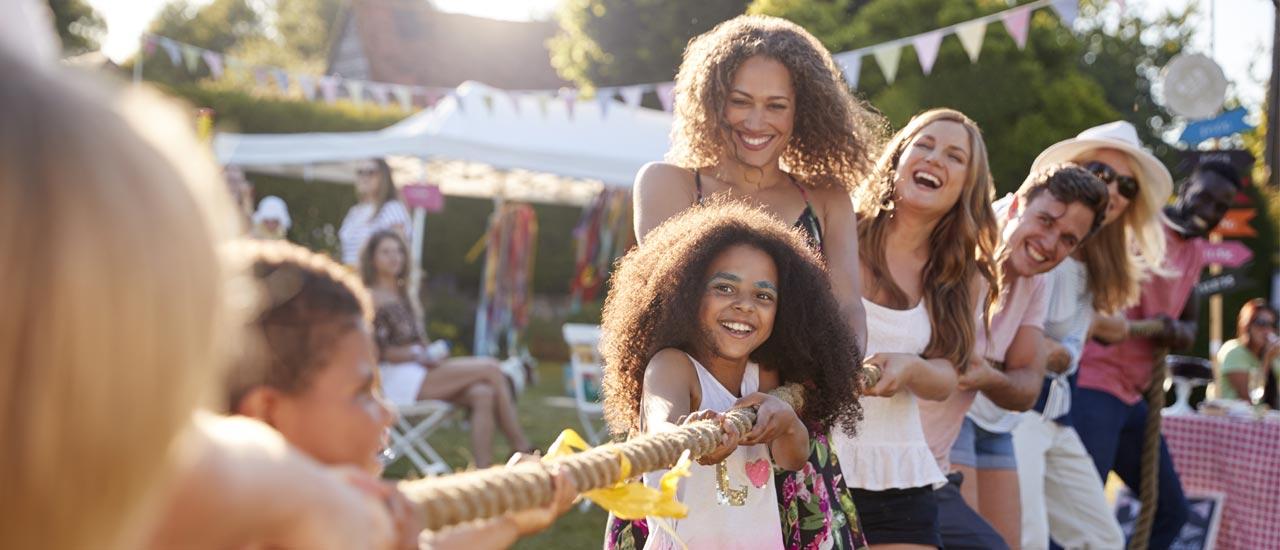 Get the Whole Family Together
With easy access to the Greater Yellowstone Area and Jackson Hole, Moose Creek Ranch is a great place to bring your family and friends together.
Our versatile lodging accommodations are perfect for large and small groups who'd like to stay onsite.
Moose Creek Ranch has two outdoor charcoal grills large enough to grill burgers or steaks for your entire reunion as well as picnic tables, horseshoe pit, grassy area, a volleyball court, and even a full catering kitchen.
Your search for family reunion venues is over!
Perfect for Family Reunions!
"We just held a 3-day family reunion here and everyone in our group agreed it was the perfect place for a large reunion (70+ people!). First, there are accommodations to suit everyone's tastes, budget, and need for creature comforts.

"Some of our families stayed in the two-bedroom cabins with stocked kitchen and bath; some set up their tents on the neighboring lawn cute, and one brought their RV and were able to park on a pad right by us.

"Two features that made Moose Creek ideal were 1) the large catering kitchen in the lodge along with a huge dining area, and 2) the big grassy greenbelt–we were able to set up chairs around the campfire at nights, kids played football and night games on the lawn.

"Our group also took advantage of the horseback riding on the property, and the creek that runs along the back of the property empties into a tiny pond that the kids had a blast swimming in.

"We also went fishing at the nearby pond (within walking distance). There's plenty to do on the property, plus lots more within easy driving distances (went to the rodeo, drove to Jackson for the tram rides and window shopping).

"Comfortable and flexible accommodations, beautiful scenery, lots of activities, right price-point, and great location. We'd definitely come back!"
If you would like to check availability or are ready to make a reservation, click below to be directed to the form and a representative will get in touch with you.